Store information
About
Our network of experienced Woodplay Playset dealers would love to help you create the perfect playset. Our dealer will work with you to design the swingset of your dreams. From design to installation, your local Woodplay dealer will be there for you every step (and swing) of the way! Swingset & Toy Warehouse, located in Flemington, New Jersey, proudly services Trenton, Princeton Junction, Princeton, Robbinsville, Pennington, Hopewell, Hopewell Township, Lawrenceville, Twin Rivers, Hightstown, Hamilton Square, and many more. When you request a quote or request a catalog and complete the short form providing your contact information, your local swing set dealer will reach out to you directly within three business days with their seasonal sales pricing and promotions. Shop by their shop in person to customize your dream playset together, see showroom models firsthand, and set up installation. Shopping for a playset does not have to be challenging! Contact this local dealer if you have any questions whatsoever. We can't wait to see your future playset!
Read more +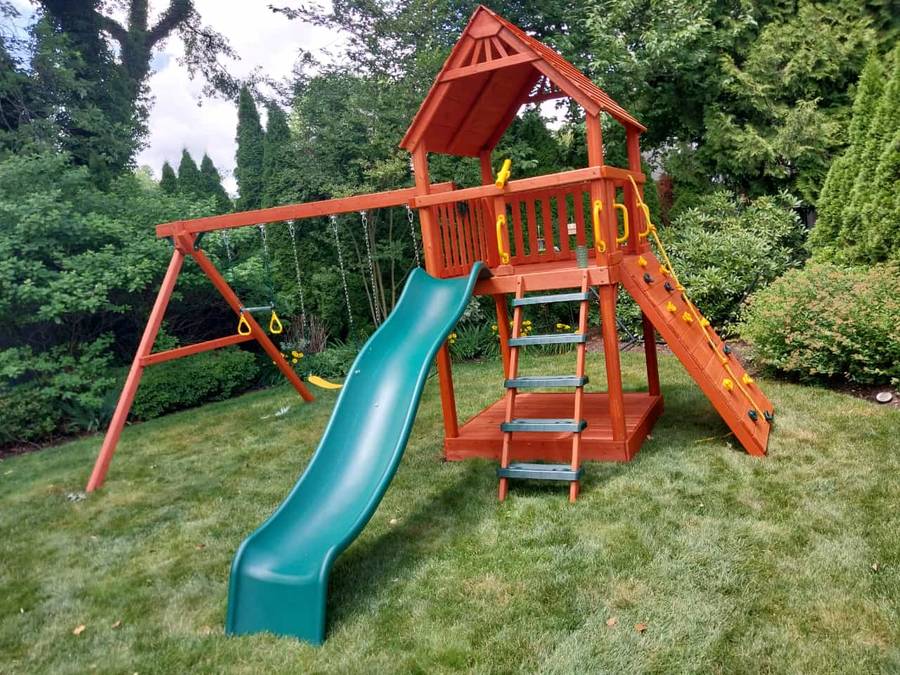 Monkey Tower B
This playset installation offers the renowned quality, superior construction standards, and safety standards of Woodplay in a value-oriented line.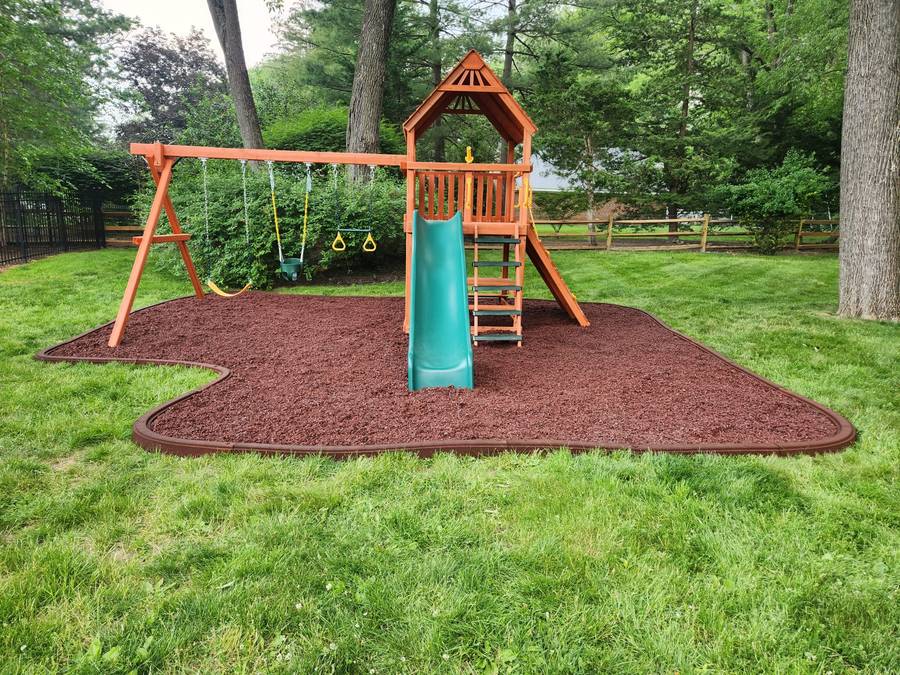 Monkey Tower B
This installation by Swingset Warehouse includes a slide, swingbeam, safety handles, ship's wheel, telescope, trapeze, two belt swings, picnic table, wood roof, and rock wall.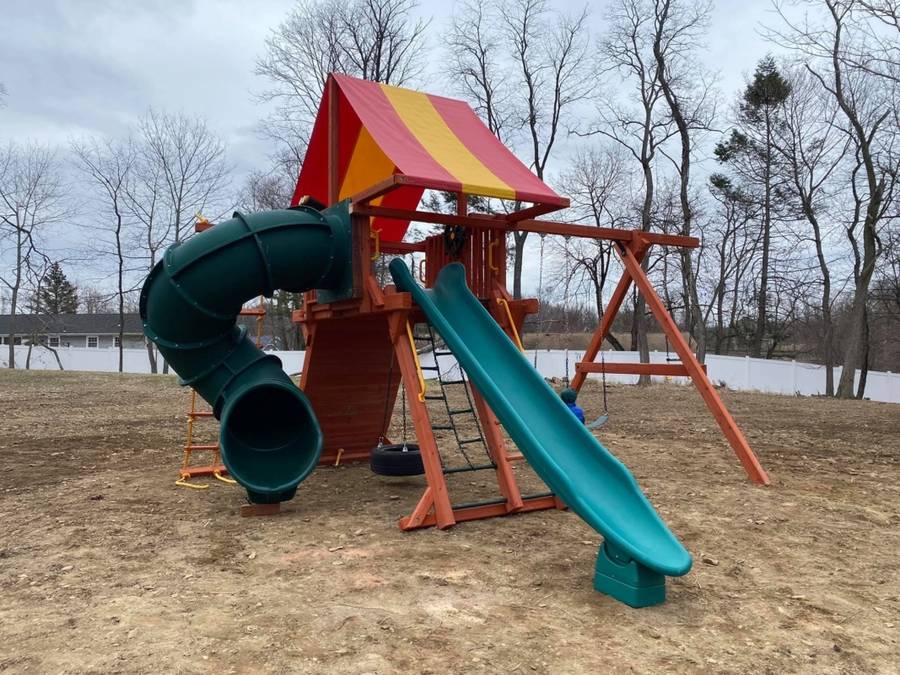 Megaset 1
Thus custom Megaset 1 features safety handles, ship's wheel, trapeze, belt swings, picnic table, binoculars, tire swing, telescope, rock wall, and a rope rung ladder.