Store information
Playground World
1654 Business Route 66
Greensburg, PA 15601
Store hours
Tues,Wed,Thurs 9:00-5:00 & Fri 9:00-4:00 & Sat 9:00-1:00
Sun & Mon CLOSED
About
Our network of experienced Woodplay Playset dealers would love to help you create the perfect playset. Our dealer will work with you to design the swingset of your dreams. From design to installation, your local Woodplay dealer will be there for you every step (and swing) of the way! Playground World, located in Greensburg, Pennsylvania, proudly services Pittsburgh, Cranberry Township, Murrysville, North Huntingdon, Moon Township, Ross Township, Upper St. Clair, Peters Township, Mt. Lebanon, McCandless, Hampton Township, and many more. When you request a quote or request a catalog and complete the short form providing your contact information, your local swing set dealer will reach out to you directly within three business days with their seasonal sales pricing and promotions. Shop by their shop in person to customize your dream playset together, see showroom models firsthand, and set up installation. Shopping for a playset does not have to be challenging! Contact this local dealer if you have any questions whatsoever. We can't wait to see your future playset!
Read more +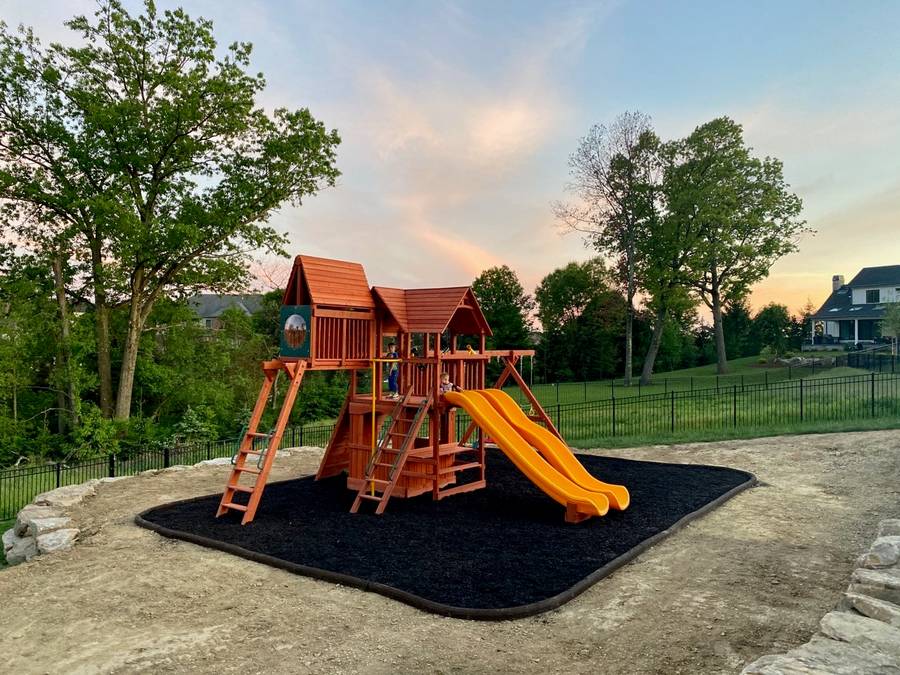 6' Playhouse Combo 3
This 6' Playhouse Combo 3 is a classic, square-based swing set installed by one of our many Greensburg, PA Playground World dealers is designed for both creative and active play, with a double-decker playhouse that's great for younger kids and smaller yards, but will also grow with your kids for years of fun.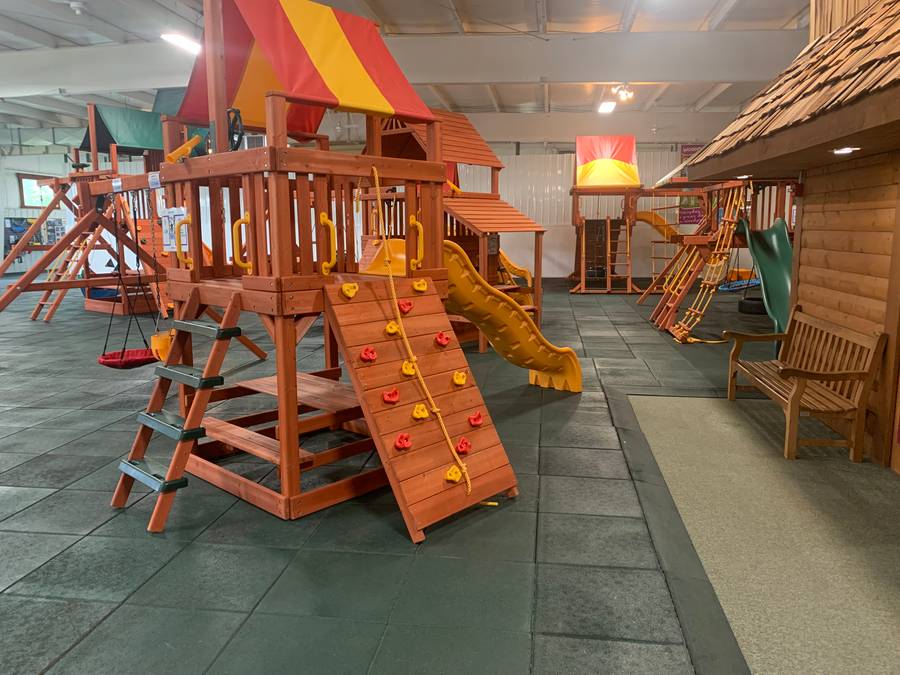 Tiger Tower A
This installation of the Tiger Tower A playset available from Playground World includes many different unique assets such as a picnic table, safety handles, ship's wheel, telescope, trapeze, two belt swings, rock wall, and a wave slide.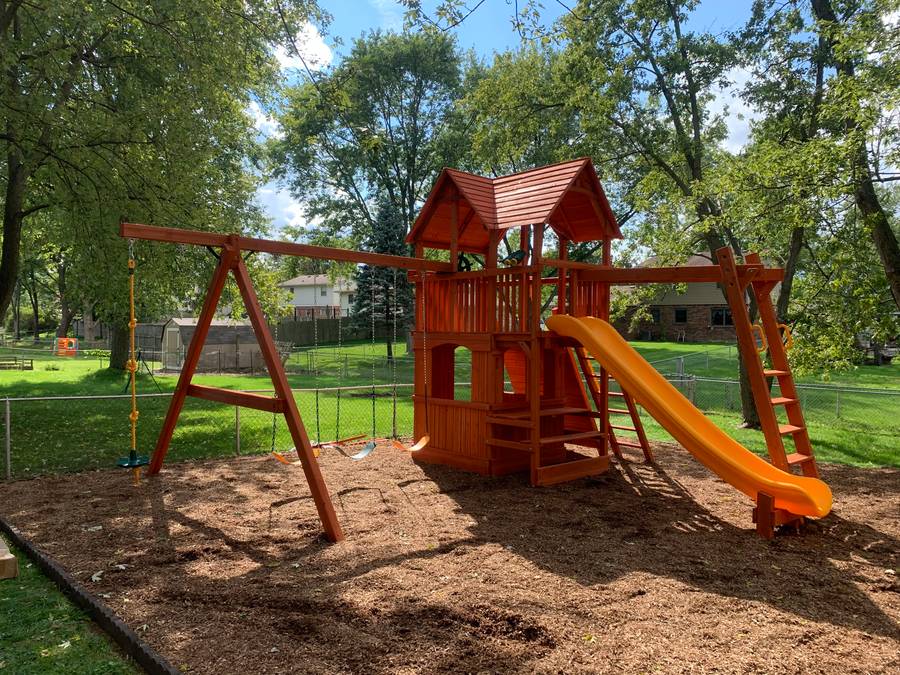 6' Playhouse XL Combo 4
This awesome 6' Playhouse XL Combo 2 swing set installation includes many different and fun accessories for the kids such as slide, belt swing, glider swing, ramp, picnic table, knotted rope and disc swing, and safety handles. The playset's dimensions measure 20' 4" long, 21' 7" wide, and 13' 3" high.